Thread Lifts Before and After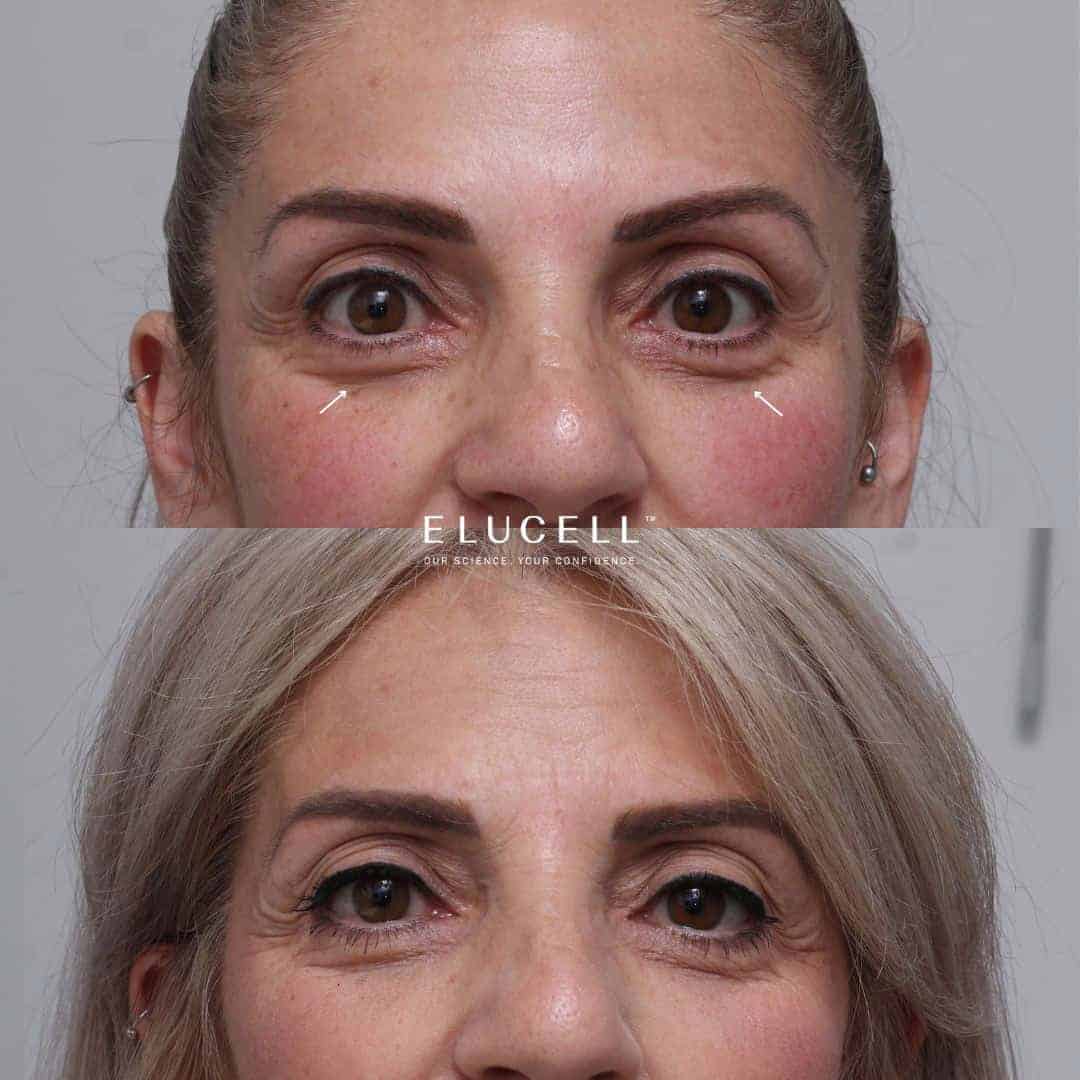 Thread lifts: before and after
What results should you expect?
Are you looking for a minimally-invasive treatment to lift, improve skin quality, and get your confident glow back? Look no further than thread lifts. With their ability to lift and tighten sagging skin, reduce the appearance of wrinkles and fine lines, and create more resilient skin (all with minimal downtime and side effects), thread lifts are becoming increasingly popular. But before you book your appointment, it's important to understand what results you can expect from your thread lift procedure. We'll take a closer look at the before and after of thread lifts to help you make an informed decision for your rejuvenation journey.
How do PDO thread lifts work? PDO threads improve skin ageing by stimulating your body's natural collagen production. The threads, which are made of a body-safe material called polydioxanone, go under the skin through a minimally-invasive technique. They create a scaffolding that lifts your skin and stimulates your immune system. As collagen production increases, the skin becomes firmer, smoother, and more youthful.
What areas are a good fit for a thread lift? Thread lifts are versatile: you can harness them to meet your aesthetic goals on different areas of the face and body. While thread lifts are often used to lift sagging skin, they can also be used to address wrinkles and fine lines and improve skin quality. They can be a good fit for you if you want to get back your confidence without undergoing surgery.
The areas of the face and body you can treat with a thread lift include:
Thread lift before and after in each treated area
Thread lifts for the mid-face: Signs of ageing in the mid-face can include sagging skin and loss of volume as well as deepening of nasolabial folds and marionette lines. This is caused by collagen loss. This reduces your skin's strength and ability to hold inner structures (like fat pads) in place. The scaffolding a thread lift provides addresses this by giving immediate support and helping your body create new collagen. After a thread lift for the mid-face, you'll experience tighter and more lifted skin, less visible lines around the mouth, and increased volume in the cheeks.
Thread lifts for the jowls and jawline: The ageing process can cause the jawline to lose its definition, with sagging that develops into jowls, and an overall heavy appearance. PDO threads lift the area, minimise sagging and crepey skin, improve healthy blood flow, and over time help slim the fat deposits that cause heaviness.
Threads for the brows (aka fox eye threads): Ageing signs in the eyes and brows can include sagging skin, wrinkles, fine lines, and drooping eyebrows. The ageing process is most visible in the outer side of the eye. You might experience this as an overall tired look. A PDO thread lift for the brows (or Fox Eye Lift) can help rejuvenate this area by lifting and tightening the skin, reducing the appearance of wrinkles and fine lines, and elevating the eyebrows. You can tailor a Fox Eye Lift to provide an almond-eye appearance.
PDO threads for the nose: Signs of age-related collagen loss in the nose can include a drooping tip, a flattened bridge that creates a wider appearance, and deepening nasolabial folds. A thread lift for the nose can bring back its definition, lifting the tip, slimming the bridge, and restoring lost volume.
Threads for the neck: Ageing can cause your neck to develop sagging or crepey skin, wrinkles, and a loss of definition in the jawline.  As PDO threads provide new supportive scaffolding and improve skin quality, they help rejuvenate the area. You will achieve tighter and firmer skin, reduced wrinkles and "neck bands", and a more defined neck contour. For the best results of this PDO thread lift, it's important to complement and maintain the treatment with anti-wrinkle injections that relax the neck muscles that cause drooping.
Thread lifts for the body: As the body ages, areas like the waistline, buttocks, breasts, arms, and legs can develop sagging and wrinkles. They might also lose their youthful definition. A PDO thread lift for the body can reduce fat deposits, smooth contours, and redefine the silhouette. You can also harness it to minimise the appearance of cellulite and tighten post-pregnancy skin.
Thread lift results: what should you expect? A thread lift procedure offers a non-surgical solution for lifting and tightening the skin, providing a more defined and rejuvenated appearance. The procedure is minimally invasive: it involves inserting dissolvable threads beneath the skin using local anaesthetic. This stimulates collagen production. As this is not an invasive treatment, downtime and recovery time are minimal: you can carry on with your life almost without pause
However, it's normal to experience some swelling or bruising after the procedure. To minimise these, avoid exposing the area to strain or environmental damage (like sunlight or abrasive skincare), take medication as prescribed,  and follow your specialist's instructions. Thread lift before and after photos can be helpful as they show the potential results of a thread lift. Still, it's important to keep in mind that individual factors such as age and skin quality can affect your outcome. 
Before you begin your thread lift journey, consult with a qualified professional to tailor your treatment plan and ensure the best results. Book a consultation with one of the experienced specialists at our premium Melbourne clinic to design a custom rejuvenation strategy.